Our traditional Orchid Ball aims celebrates the Asian heritage and culture, as well as its contribution to the Canadian society. With the beginning of the pandemic in 2020, we unfortunately had to cancel our 2020 edition. It is with hope that YCPA begins this new year 2021 and we are determined to celebrate the Asian heritage month with pride and respect.
As social beings, we thrive to connect with one another. In the past year, we had to physically distance ourselves and live temporarily without this part of us. It made us realize the importance of human connections. Under the theme of reconnection, it is the time for us to redefine the relationships uniting us and showcase the strength of Asian talents locally and internationally.
For the virtually edition, we invite our guests to savor a sumptuous meal in the comfort of their homes accompanied with a broadcast of artistic performances and a real-time animation. Participants will take the opportunity of the evening to reconnect with business partners on the virtually platform itself. Transition to a virtual ball is without doubt a challenge, but we are convinced that hosting the Orchid ball this year will act as a symbol of the cultural and human wealth of our community, and more than anything, an evidence of its resilience.
Below our Orchid Ball Program Booklet.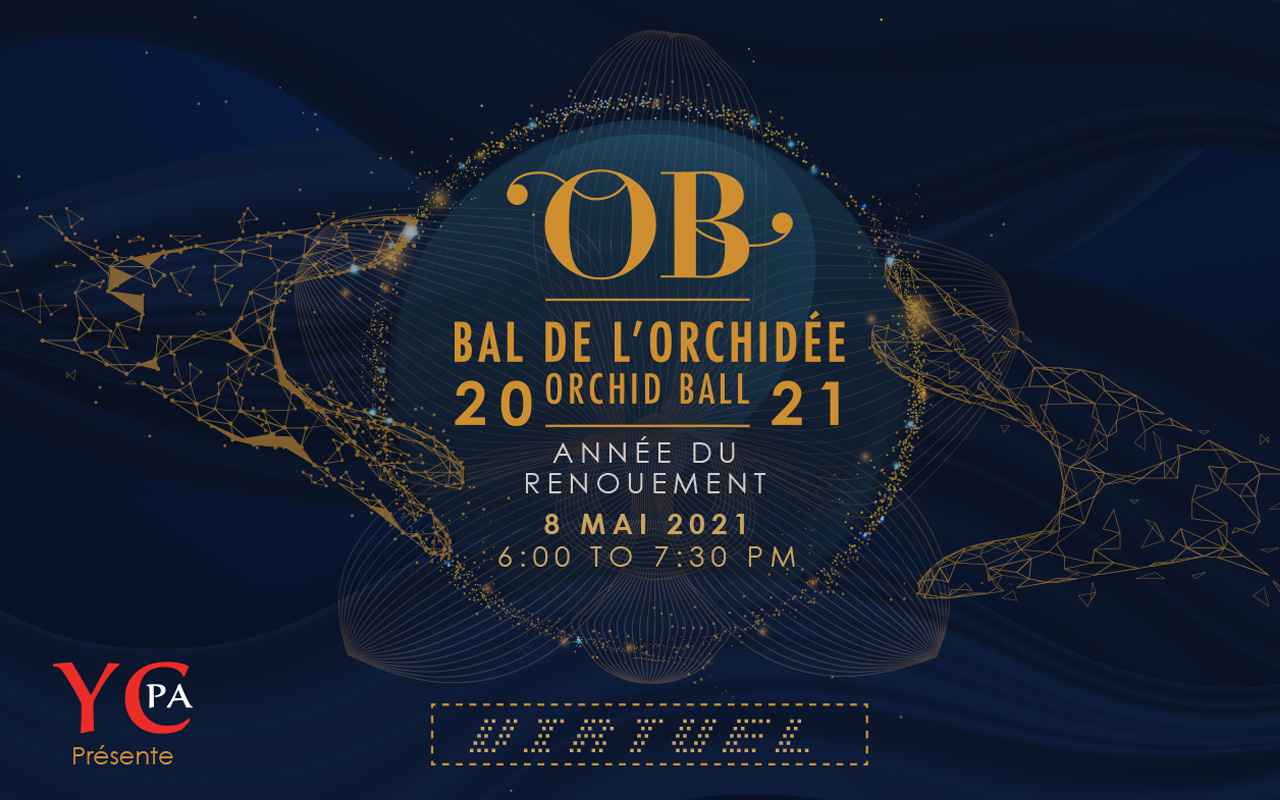 Many thanks to our sponsors for their support and contribution, without whom YCPA would not be able to offer its members and guests such a memorable networking opportunity.